Event
Physics of music

Kulturbunker in Cologne, December 9th, 2017, at 3 p.m.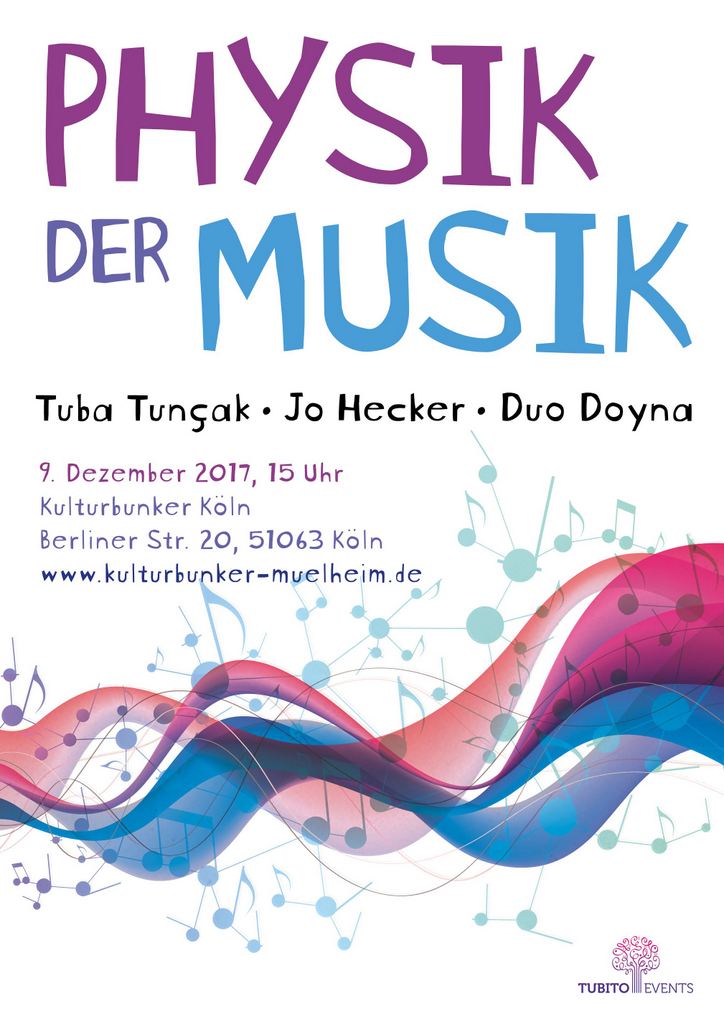 What has physics to do with music! Well, quite a lot! Is it possible to see sound waves? Do animals hear in another way than we do? Or do we live in different sound spheres? What is sound, what is tone? And how would it be, if there where no breaks into the music?
All of this is investigated by the team of "Physics of music". With the duo Doyna, consisting of the clarinetist Annette Maye and the guitarist Martin Schulte. The show will be moderated by Tuba Tunçak and the scientific author and entertainer Jo Hecker.
Just come with your whole family and experiment together with us! Adults and children are welcome to our musical scientific show.
Concert
Mülldrum Company
November 17th, 2017 at Katakomben Theater in Essen
Seminar
"Marketing-Mix and Social Media" at the Landesmusikakademie NRW
Heek, September 27th, 2017
A balanced mixture of marketing, efficient press work, effective management of public relations and media management! Also cultural organizations have to deal with these topics every day, in order to make their top- class work accessible to their target groups. Tuba Tunçak from Tubito Events and her colleagues Nils Neubert and Rene Müller held a practice- oriented seminar in Heek.
The collaboration with the Landesmusikakademie NRW will continue in 2018 with different training programs.
Event
#listentome

Zeche Carl in Essen, 23.-27.10.17
Event
soccer school

Essen, 14.-18.08.17
Highlight of this year's Holiday Education Program was the Soccer School in collaboration with "Ballkontakt". Nearby 40 children with mulitcultural background played together and built friendships. The incorporator Mr Helmig praised the collaboration. Tubito Events was responsible for the PR work on behalf of Zukunft Bildungswerk.
Event
holiday education program

Essen, 01.-25.08.17
The fifth "Holiday School" by Zukunft Bildungswerk took place between 1st and 25th August in Essen Karnap and at Luisenschule Essen. At both places, education companions cared for the participating children to boost their German language abilities. Given that eduaction should always be linked with fun, the Holiday Education Program compromised also drum workshops and many activities like outdoor trip. Tubito Events attended to the PR work and the cultural eduaction offer. To honour the participating children, the Holiday Eduaction Program ended up with a performance of certification.
Event
book presentation "HeimatLos"

Essen, 19.07.17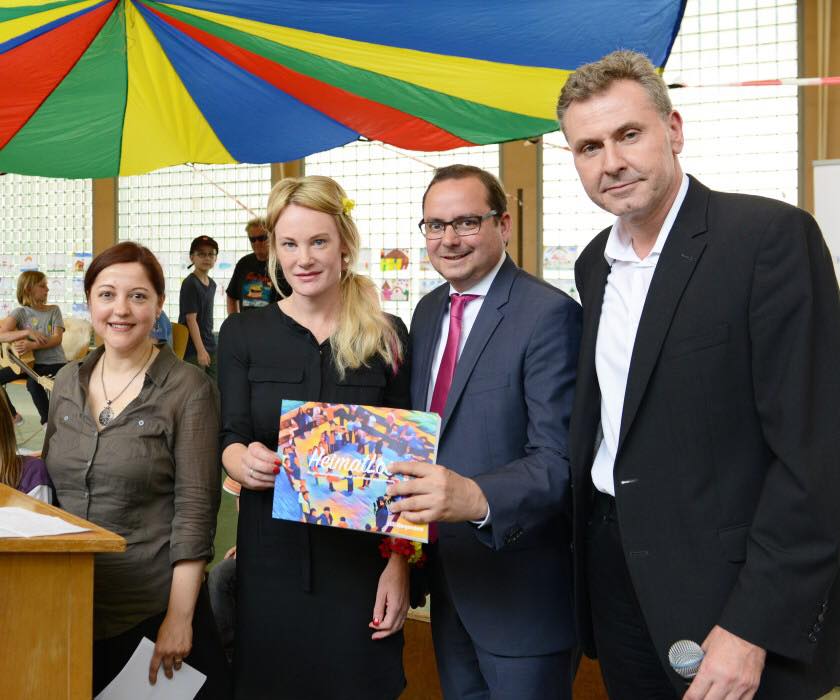 "HeimatLos" ("homeless") is the book of children's book writer Lilli Morgenstern. The book contains self-made paintings from refugeed pupil from Maria Kunigunda school Essen. Next to the teacher and the principal of MKS, Udo Moter, the guidance counselors of Zukunft Bildungswerk contributed a lot to the success of this project. To present the book, a joyous festivity took place with a great program, moderated by Tuba Tuncak and assisted by her team Tubito Events. Among others, Sinan Kocak with his drum group and Ahmet Bektaş with his choir presented their performances. The mayor of Essen, Thomas Kufen, Dirk Heidenblut from the german party SPD and Jutta Eckenbach from CDU, amongst others, honored the festivity with their participation.
Festival closure
#understandme interactive festivity

Essen, 09.07.17

The #understandme festival week ended up with a colorful interactive festivity at 09 July. Performances of various schools of Essen, three dance groups, the orchestra of Holsterhausen Gesamtschule, the groups of the different #understandme-Workshops and Zukunft Bildungswerk could be admired on stage. Furthermore, a building-instruments-Workshop, an Open-Stage, many games and activities in the open air and an international buffet were proposed. Within this all-round intercultural and interactive programme, the #understandme-philosophy took effect: To understand and to be understood, in different ways, across language and borders, by music and media. The project was sponsored by Music Council of NRW and by Thomas Kufen, mayor of Essen and patron of the festival.
#understandme festival
Workshops: Sing your songs! Drum your feelings!

Essen, 08.07.17
Participating at the choir and guitar workshop with Ahmet Bektaş from Essen and Samir Mansour from Popakademie Mannheim, children and adolescents could express their feelings in different languages by singing. Who liked to make noise in a different way, participated at the drummer workshop with the drummer duo BeatBop! Rage, fear, joy or love – together we helped one another for a better understanding. #understandme across the language of music.
#understandme festival
Media and Music Workshop
Essen, 01.-02.07.17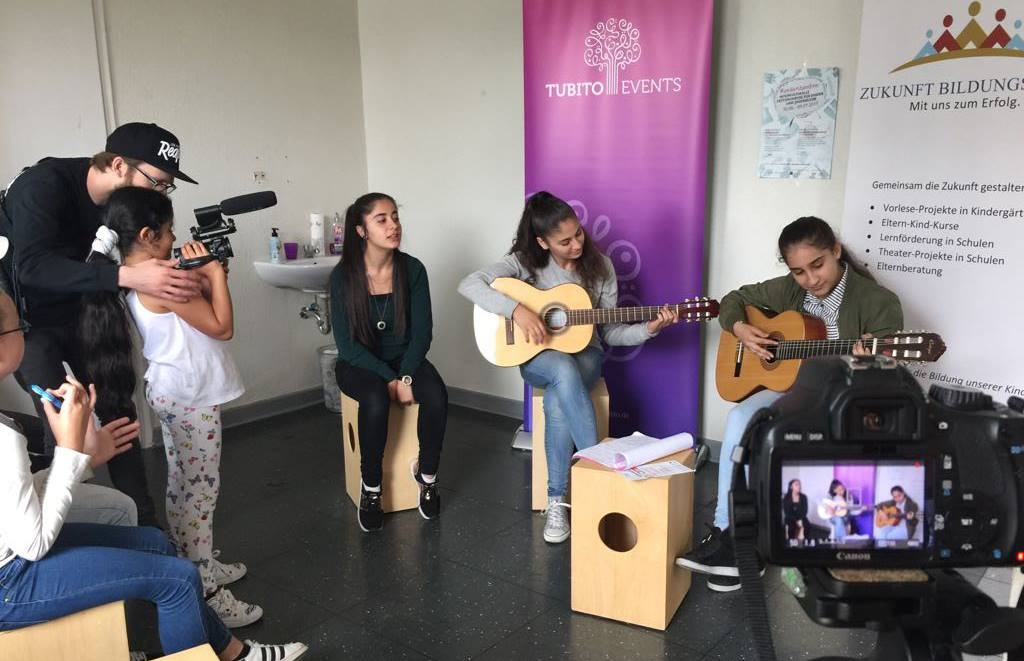 The Music & Media Workshop directed by Nils Neubert, Daniél Pedrola and René Müller from neubert-film offered insights into the media business: filming, photography and interviews accompanied by music sessions. Hereby, the children and adolescents could communicate across the offered media channels by singing and making music.
#understandme festival week
Beginning event

Essen, 30.06.17
Closure event
Project Karnap 2017 – Gesund und Bunt
Essen, Karnaper Markt, 23.05.17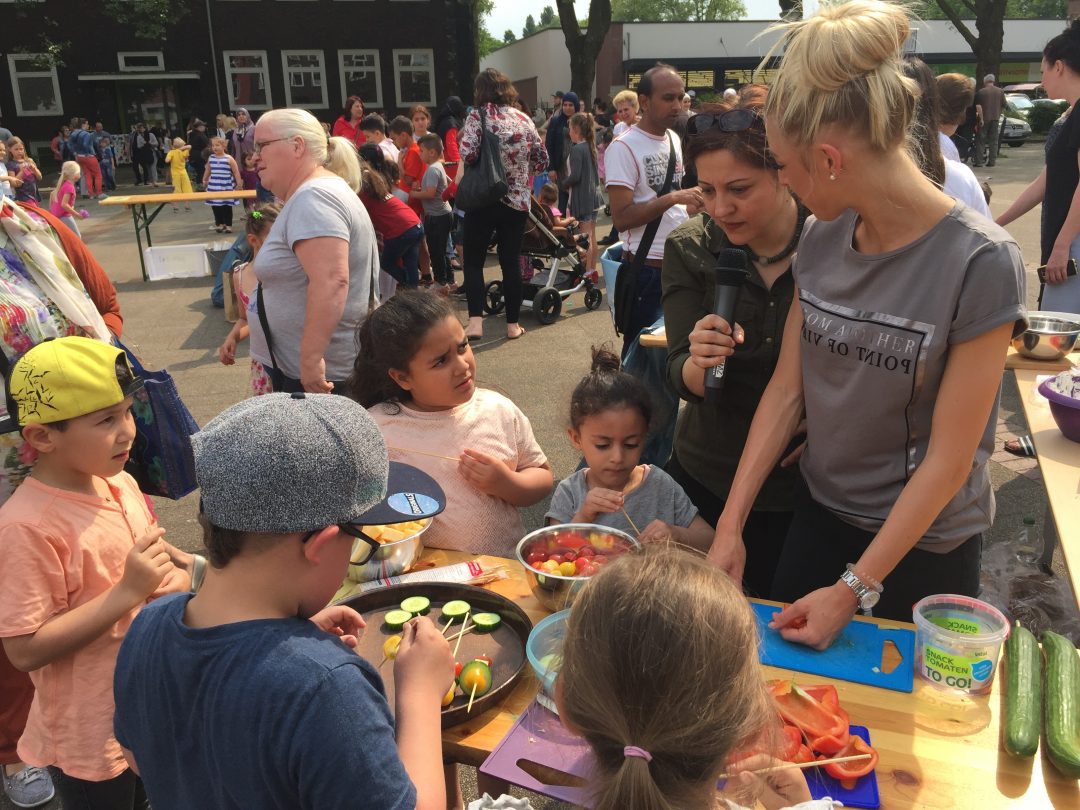 Along a bright sunny day, the closure of the project "Gesund und bunt – Kulturelle Vielfalt in Essen-Karnap" ("Healthy and colorful – Cultural diversity in Essen-Karnap") was celebrated. The project was executed by four day-care centres, the Maria-Kunigunda primary school, youth welfare service, Flizmobil, Zukunft Bildungswerk and Tubito Events. During one month, the children built instruments by recycled material and practiced to play their instruments with the tutors Ömer Bektaş and Sinan Koçak. At the final event, they elated with their rehearsed performance. Moderation of the event has been performed by Tuba Tunçak.
Beginning event
Project Karnap 2017 – Gesund und Bunt

Essen, Karnaper Markt, 24.04.2017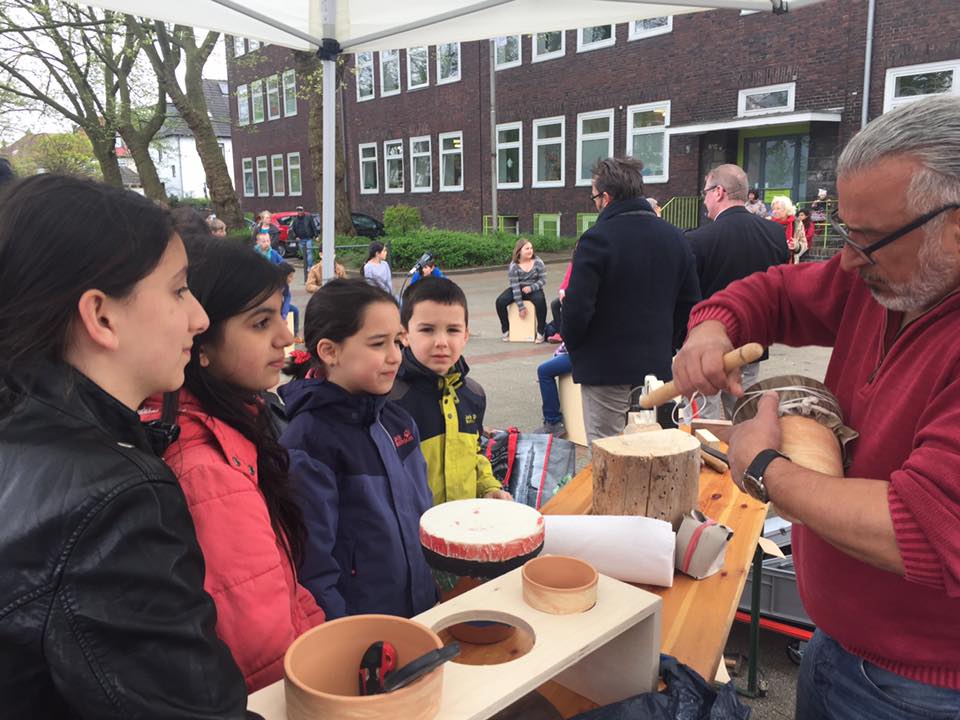 The project "Gesund und bunt – Kulturelle Vielfalt in Essen-Karnap" ("Healthy and colorful – Cultural diversity in Essen-Karnap") started with a beginning event in Essen. Professional tutors offered musical workshops with self-made recycled instruments for children at Karnaps' day-care centres during one month. The project was organized by Tubito Events in collaboration with Zukunft Bildungswerk, the youth welfare office Essen, four day-care centres in Karnap, Maria-Kunigunda-Schule and Flizmobil.
Intercultural artistic school project

#understandme

Düsseldorf, 10.-22.04.2017 (Easter holidays)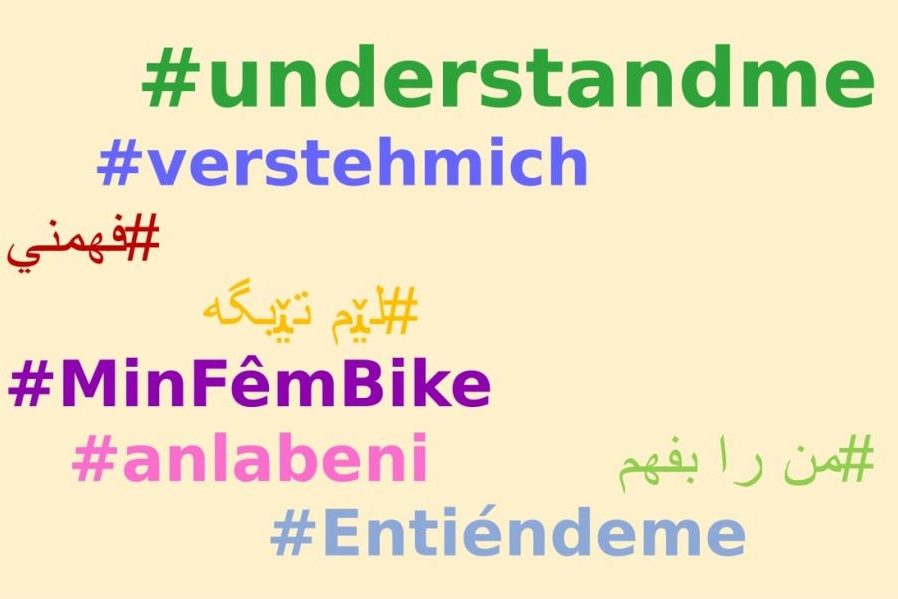 During the Easter holidays, Tubito Events, neubert-films and Diakonie Düsseldorf organized an interactive and integrative school project for refugeed children and adolescents. The #understandme-project offered a drum workshop with Fabian Clasen from Symphonie Düsseldorf and a Music and Media workshop with Nils Neubert and Tuba Tunçak.
The project focused on communication through music and media by learning media tricks.
Multifarious Holiday Education Programme
Easter-Education by Zukunft Bildungswerk

Essen, 10.-21.04.2017 (Easter holidays)
Zukunft Bildungswerk presented a multifarious Easter-School for nearby 90 refugeed children and adolescents. They took part in a cultural variegated program of workshops offered by professional artists proposing dance, drums, chant and guitar classes along with daily German classes. The already fourth Easter-School was located in the rooms of Zukunft Bildungswerk just as in Essen's social meeting point Treffpunkt Süd. Tubito Events was in charge of the organization of the diversified program and of the PR tasks.
Bookevent
Colours of population – A report through Germany
nationwide in Germany, 2017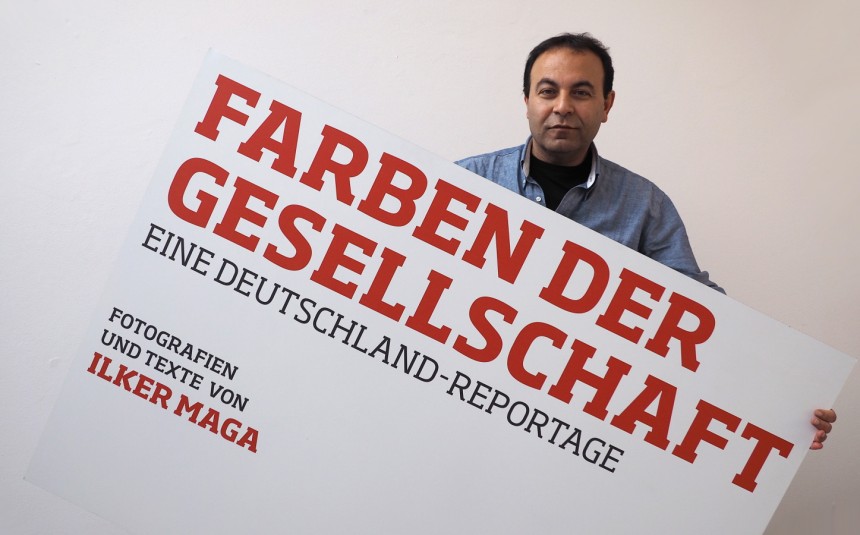 500 BOOKS NATIONWIDE IN GERMANY FOR A BETTER DIALOGUE WITH TURKEY-BASED POEPLE – A BOOKEVENT OF THE FOTO ARTIST AND WRITER ILKER MAGA
Ilker Maga, foto artist and writer from Bremen, pursued with his book "Colours Of The Population – A Report Through Germany" the objective to strengthen the dialogue between Germany and Turkey that has been weakening by the political trend in the past. For this reason, Maga sent his book nationwide to persons of politic, economic, culture, to persons of the academic ring, to libraries etc. The book contains 99 portraits and biographies from Turkey-based persons. Tubito Events was in charge of the press campaign of this bookevent.
Concert & moderation
Sounds from Istanbul

Forum Leverkusen, 08.04.2017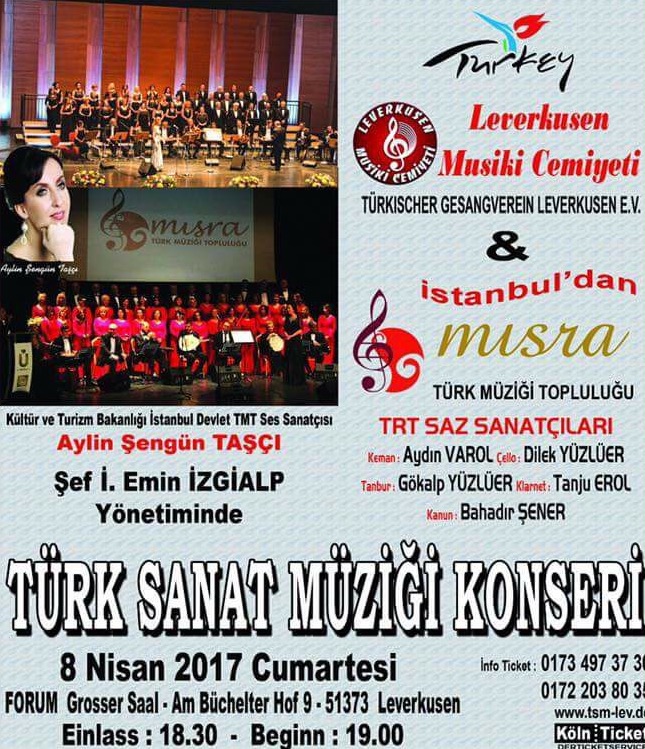 Reading
Interactive reading with Annette Langen

Maria-Kunigunda school Essen, 27.03.17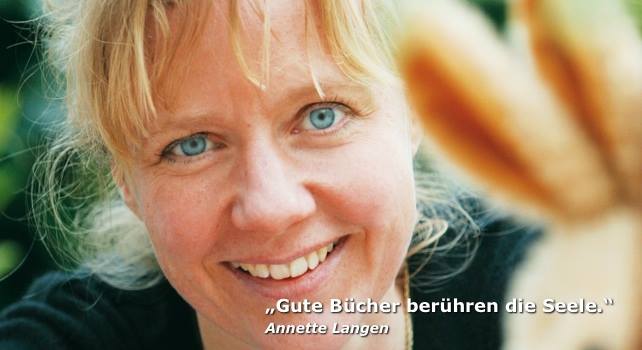 An interactive reading with students of the elementary school Maria-Kunigunda in Essen took place. Within the scope of a farytale week, the students read for children of the day-care centres Timpestraße and Blauer Elefant. Therefore, Zukunft Bildungswerk, which cultural education programme is in charge of Tubito Events, offered the interactive reading with Annette Langen, the writer of the famous Felix-stories.
Music & Lyric
Yakamoz
Flora, Gelsenkirchen, 25.03.2017
The Gelsenkirchen Cultural Affairs Office invited the team of Yakamoz to perform at the Flora in Gelsenkirchen. The poetical and musical evening was moderated by Tuba Tunçak and Christoph Tiemann. The musicians Annette Maye (clarinet, bass clarinet), Murat Coşkun (percussion) and Gürkan Balkan (oud, guitar, vocals) from the award-winning Oriental Jazz Ensemble FisFüz made resound this magical word "Yakamoz" from their album of the same name.
Symposium
"Brückenklang verbindet NRWs Musikkulturen"

domicil, Dortmund, 11.03.2017
The State Music Council of North Rhine-Westphalia organized a one-day symposium 'Brückenklang verbindet NRWs Musikkulturen' in cooperation with the Office for Cultural Affairs Dortmund and the Jazz Club 'domicil'. In focus: the combination of the music cultures in North Rhine-Westphalia. The symposium showed challenges and chances of intercultural work in the field of music. Organizers, musicians, media representatives and cooperation partners presented new perspectives for development and future projects through reports of their practical work, discussions and workshops.
Guests were among others: Regina van Dinther (Choral Association NRW), Claudia Kokoschka (Office for Cultural Affairs Dortmund), Martin Laurentius (Jazz Things), Dr. Bernd Hoffmann (WDR), Enver Yalçin Özdiker (composer), Rainer Bode (Working Committee for Socio-Culture NRW), Tuba Tunçak (Tubito Events). A concert of the groups 'Transorient Orchestra' and 'You Shall Rise' was following.
Event
Sponsorship for education companions

Essen, 02.03.2017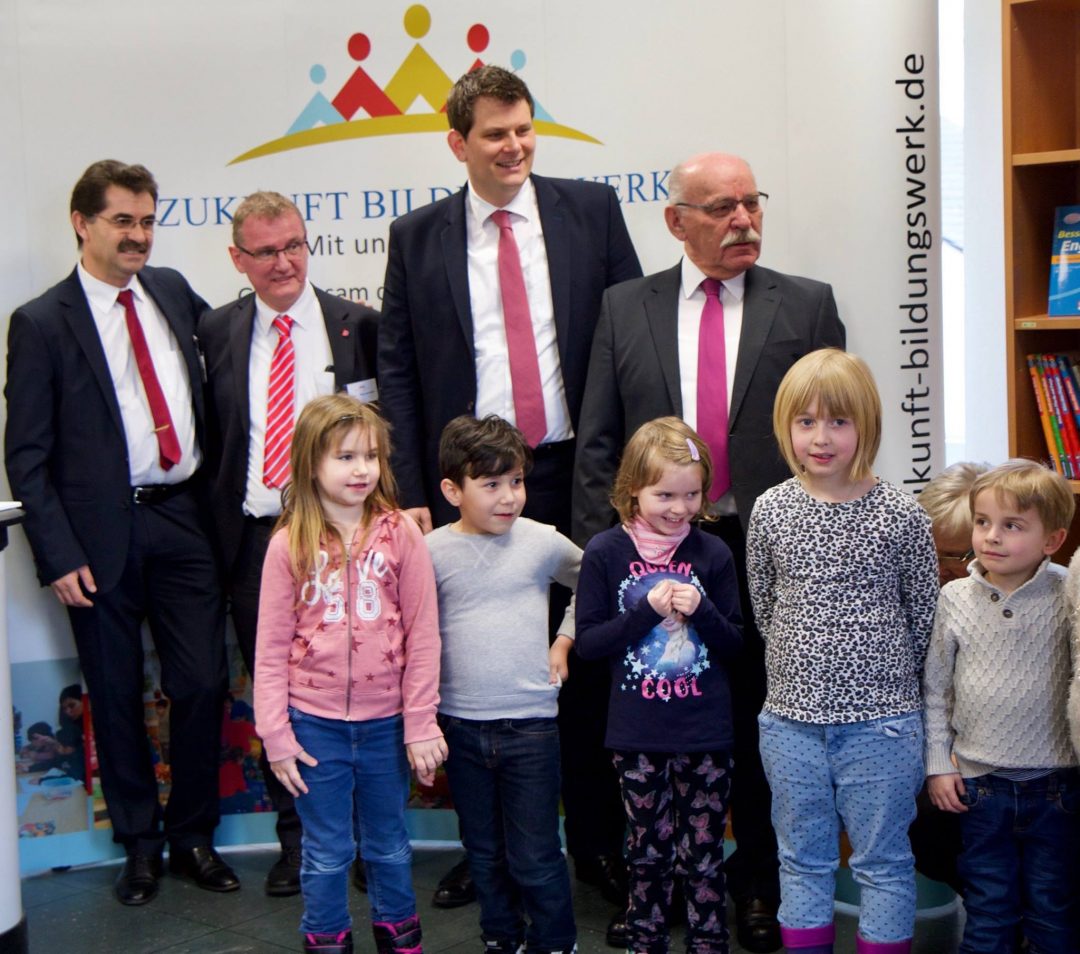 The distinguished social establishment Zukunft Bildungswerk presented its program of sponsorship for its education companions in the presence of Mister Thorsten Klute, the State Secretary for Integration in the Ministry of Work, Integration and Social Interests, and Mister Rudolf Jelinek, Mayor of Essen. Education companions are multilingual contributors in charge of almost 700 children and adolescents in more than twenty day-care centres and schools in Essen. Besides, a significant part of their educational work is to include also the childrens' parents. Tubito Events attends to the cultural education projects and together with Nils Neubert to the PR tasks for Zukunft Bildungswerk.
Storytelling and music
Die Runde Ecke
Essen, 07.01.2017
Everybody has a story to tell. Through Die Runde Ecke ("The round corner") everyday-life stories can be told and listened in a touching way. The storytelling-format from WDR television presents in cooperation and through co-moderation by Tuba Tunçak its intercultural special edition. Mayor of Essen, Thomas Kufen, is the patron of the television format. More information under: www.die-runde-ecke.com, www.katakomben-theater.de