Concert, Global Pop
Emprovista
Katakomben Theater, Essen, 26.11.2016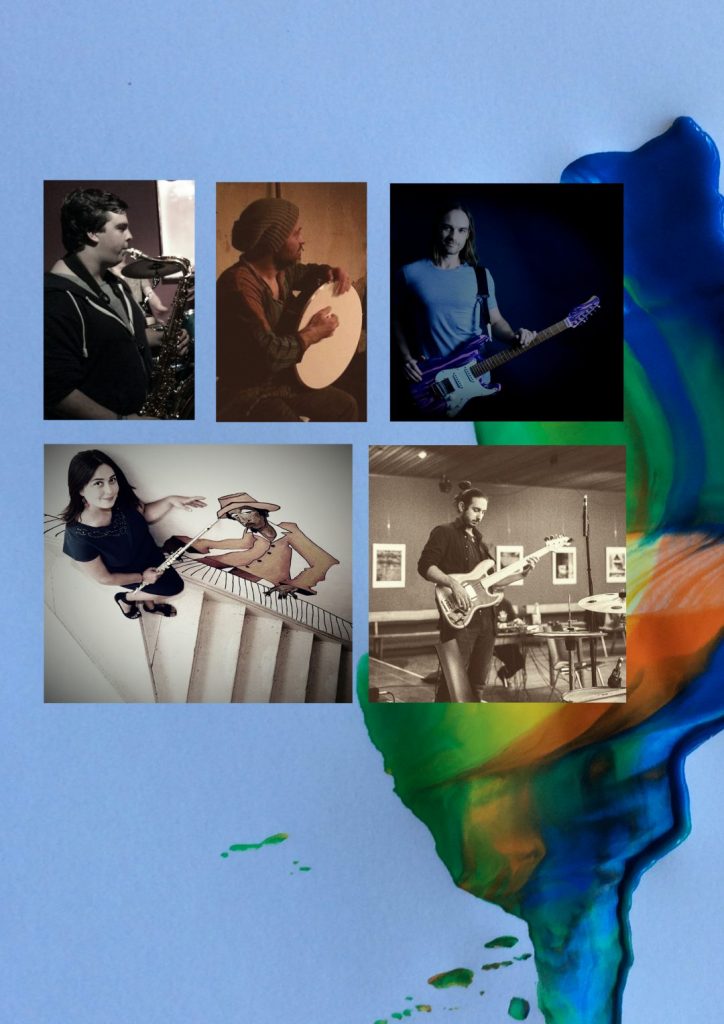 The musical interaction of Emprovista is marked by important basic ideas like openness, creative cooperation and improvisation. Elements of the Turkish music, Flamenco and Reggae with Funk-Grooves and Jazz are combined. Through this creative dialog, tonal and rhythmic diverse Worldmusic-Pop-Sounds are getting created and invite to dance. Tubito Events was with Emprovista in the Katakombentheater in Essen.
Concert
Anatolian folk meets rock
Essen, Chorforum, 19.11.2016
The famous rock band Pinhani loves folk songs from Anatolia and Istanbul. Therefore, Tubito Events arranged a meeting of Pinhani with the Turkish choir from INIMB e.V. in Essen.
They met on stage of the Chorforum in Essen to combine well-known folk songs with sounds of rock. In this way, a completely new sound has been created.
Performance
Anniversary of North Rhine-Westphalian State Council for Integration
Düsseldorf, 08.11.2016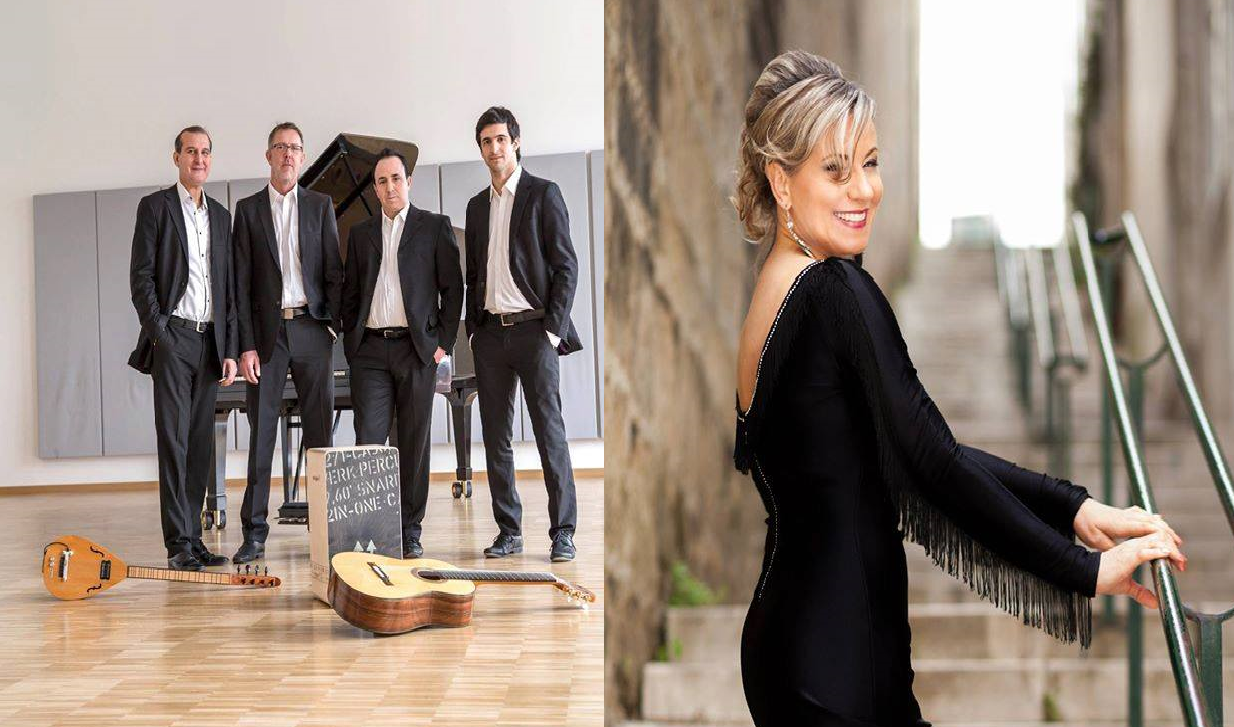 Tubito Events presented Dagmara Zajac and Estrada Fado Group in the North Rhine-Westphalian State Parliament in Düsseldorf.
Invited guests of the intercultural anniversary of the North Rhine-Westphalian State Council for Integration listened to Portuguese, Polish and Turkish Fados in the plenary chamber.
Concert
Solemn sounds in honor of the establishment of the Republic
Krefeld, Seidenweberhaus, 22.10.2016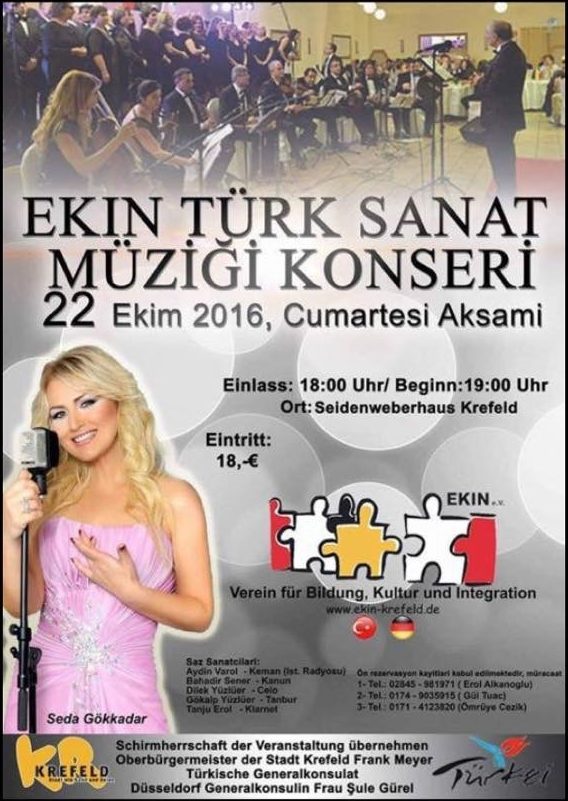 Classical melodies from the Bosporus sounded in the Seidenweberhaus in Krefeld. The choir of the EKIN association was accompanied by several famous artists from Istanbul with their oriental instruments. The event has been organized under the patronage of Krefeld's Mayor Mr. Frank Meyer and Düsseldorf's Turkish consul general Miss Sule Gürel. Tuba Tunçak from Tubito Events moderated throughout the evening.
Awarding
Zukunft Bildungswerk awarded with welfare prize

Essen, 22.09.2016
The non-profit organization Zukunft Bildungswerk got awarded with the DEICHMANN promotion prize for integration in North Rhine-Westphalia. The award recognizes the organization's engagement to enable early language support for children with disadvantage or child refugees. Among other participants, Rainer Schmelzer, North Rhine-Westphalia's Minister of Employment, Integration and Social Services attended the award presentation.
Tubito Events and neubert-film congratulate heartily.
Have a look at the info material
Anniversary
Zukunft Bildungswerk
Essen, 15.09.2016
Zukunft Bildungswerk celebrates its first anniversary. Within one year the non-profit organization realized educational support and integration tasks as for example refugee work. More than 400 children and their parents fot reached by the multilingual team and his varied offers. Tuba Tuncak, her team from Tubito Events and the film-maker Nils Neubert are in charge of the PR work for Zukunft Bildungswerk.
Have a look at the info material
Concert
Kids 4 Kids, with the family band la-le-luna
Freiburg, 07.08.2016

Artistic school project
#understandme
Maria-Kunigunda school, Essen, 22-25.06. 2016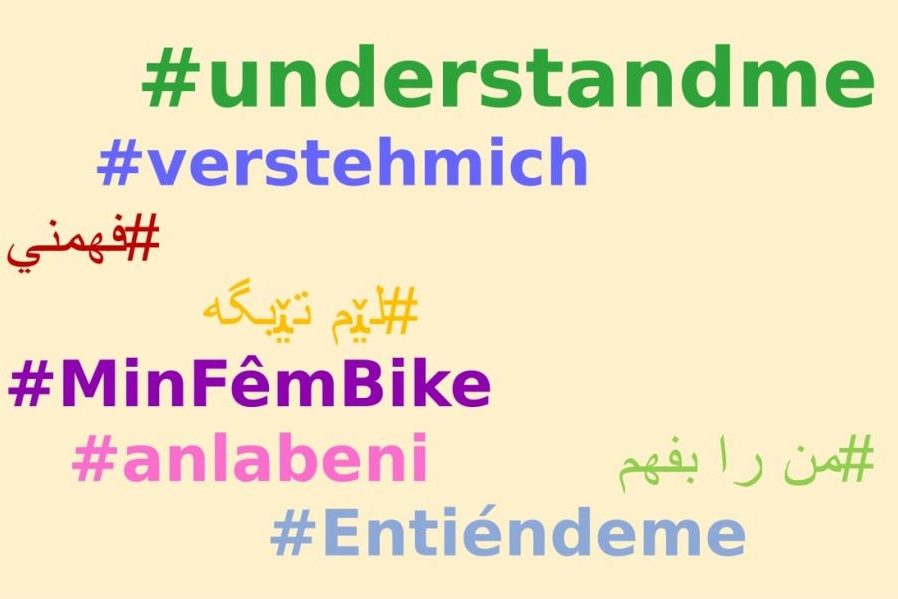 A cross-cultural meeting through the common language of music! We all want to be understood. To listen to one another and to show some empathy are the main factors of mutual understanding, even in times of the world-wide web. That's what refugeed children have to experience nearly every day. The cross-cultural school project #understandme by means of music gives them an opportunity to express themselves, in order to make them feel understood in their new home.
Tuba Tunçak created the concept of the event series #understandme. She moderated the event at Maria-Kunigunda-Schule. The drummer duo BeatBop! With Timo Gerstner and Jonas Völker invited the children to a special body percussion workshop.
Symposium
Kulturrucksack NRW
Düsseldorf, 13.06.2016

The public conference Kulturrucksack NRW took place at the cultural center zakk (centre for action, culture and communication) in Düsseldorf. The topic of the day was "On the way- cross-cultural explorations". The diversified program offered an opening lecture and a panel discussion, followed by a selection of practical exercises and exchanges. TubaTunçak from Tubito Events moderated this intercultural conference.
Festival
Birlikte 2016
Cologne, 05.06.2016
Birlikte is an art and culture festival taking place in the Keupstraße and the Carlswerkgelände in Köln-Mülheim. In June 2014, ten years after the NSU nail bomb attack in the Keupstraße, more than 500 artists and about 70.000 visitors for the first time sent a clear signal against right-wing violence according to the motto »Birlikte – Zusammenstehen (standing together)«. Again in 2016, Birlikte gathered more than 500 local and nationwide artists on about 30 stages. The DuYGu Band in collaboration with Tubito Events and Kulturbunker Köln featured as well.
Festival
Gaudium
Gelsenkirchen, 04.-05.06. 2016
The historical festival Gaudium (Gaudium 2016)at the castle Schloss Horst in Gelsenkirchen is building a bridge from the Middle Ages to the Renaissance. On this occasion, the Center for intercultural music and stage arts (INIMB e.V.) presented Osman culture in collaboration with Tubito Events.
Fair
Book Fair Ruhr
Zeche Zollverein, 29.04.-08.05. 2016
The book fair Buchmesse Ruhr 2016 entitled Flucht.Zuflucht.Sehnsucht (escape.refuge.longing) gave a space to people who had to leave their familiar life, who had to find refuge in the unknown. On this occasion, they got an opportunity to express their longing after freedom, protection, security and familiarity by means of books and texts. A lot of positive feedback effected the PR work executed by Tuba Tunçak.
Music & Lyric
Yakamoz
Bühne der Kulturen, Cologne, 04.05.2016
The book fair Buchmesse Ruhr 2016 invited its guests the 4th of May to a light-flooded poetry evening in Cologne. This poetical and musical evening was moderated by Tuba Tunçak and Christoph Tiemann. The two musicians Annette Maye (clarinet, bass clarinet) and Gürkan Balkan (oud, guitar, vocals) from the award-winning Oriental jazz ensemble FisFüz made resound this magical word "Yakamoz" from their album of the same name.
Music
Fado Konzert
Rheinisches Landestheater, Neuss, 20.03.2016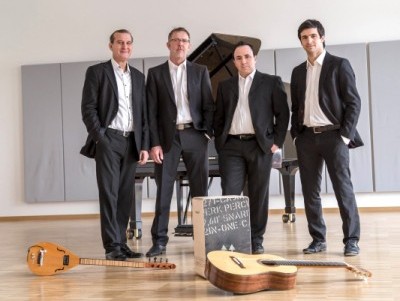 Fado is world music! According to this motto, the Estrada Fado Group in Neuss welcomed their international guests from several countries. Amongst them were Teresa Tapadas from Portugal and Dilek Türkan from Turkey. Even Spanish and Polish fados were sung on this occasion. An evening full of surprises and international encounters! On 21th of April, the Estrada Fado Group inspired their public in Istanbul, together with Dilek Türkan. Tuba Tunçak was involved within organization and as songwriter.
Music
La-Luna family concert
Stuttgart, 2016

"And how do you go to sleep?" – Music and stories about different rituals of how to go to sleep for the little ones and their families. To hear and to sing along! "Spending time together, singing, dancing and making music together. Getting strong and growing up together!" This is the motto of the seven persons family band la-le-luna from the Lake Constance. Music from a family for the whole family, indeed 100% family music. Tuba Tunçak managed PR tasks.